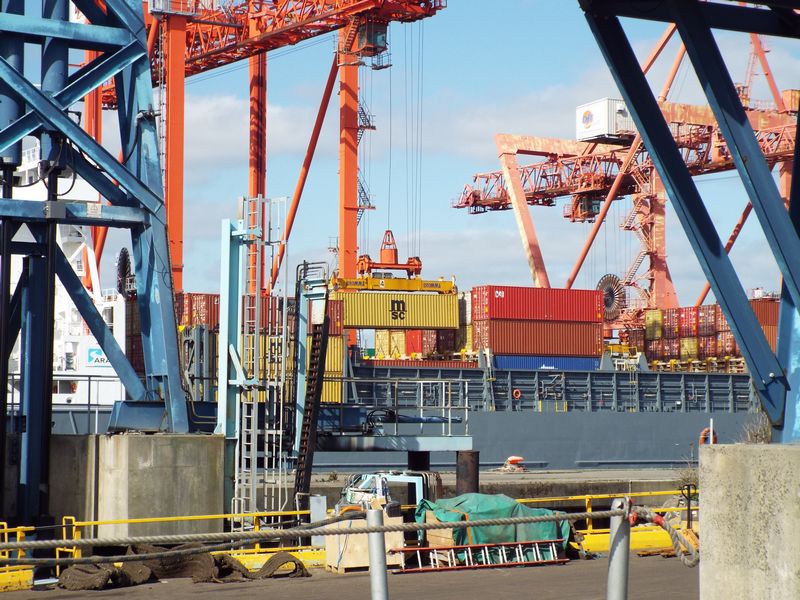 At North Quay Associates we provide a 24/7 Lashing/Securing/Releasing Service for cargo and container ships
Our Lashing/Securing/Releasing services include:
Roll On Roll Off (ROLO) cargo secured to ship decks.
Preliminary securing of container 'con locks' to facilitate final securing of containers onboard by ship personnel.
All our staff are fully trained through the NQA Inhouse Training and Certification Programme in compliance with current EU Directives and the Health & Safety Work Act 2005 (see HSA.ie for further details).