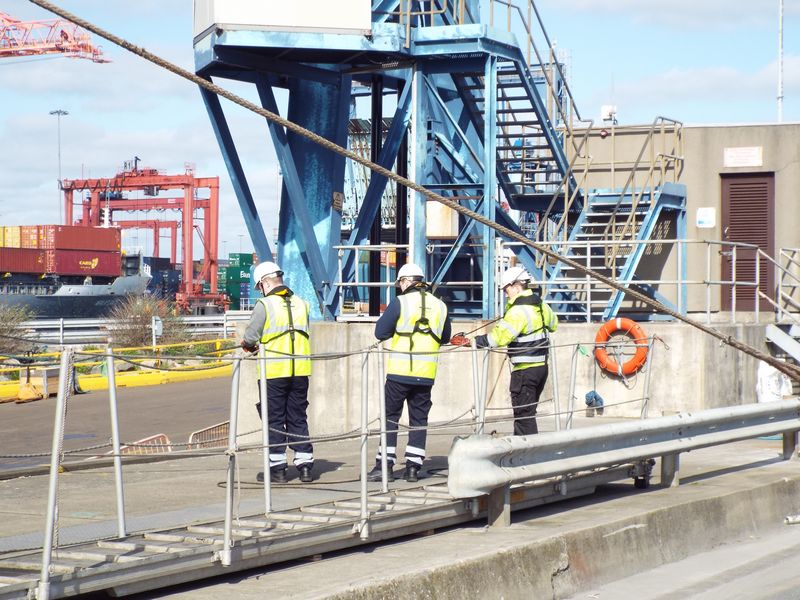 At North Quay Associates all our staff are fully trained through the NQA Inhouse Training and Certification Programme. Our training programme consists of both theory and practical modules and staff undergo a re-assessment every 24 months.
We have two full time company trainers with over 8 year experience working in the industry who are E.L.T.T.S. Certified.
The programme is run in compliance with current EU Directives and the Health & Safety Work Act 2005 (see HSA.ie for further details). The course is reviewed every 12 months to ensure that all modules are consistent with the latest operating procedures and skillsets required both at a practical and statutory level.
Training is provided to cover all areas of port vessel operations including (but not limited to):
Ship Mooring
Tug Driving
Lashing and Securing of Trailers and Containers
Releasing of Trailers and Containers
Ship to Shore Loading & Unloading for Cargo Ships
Ferryport Traffic Management