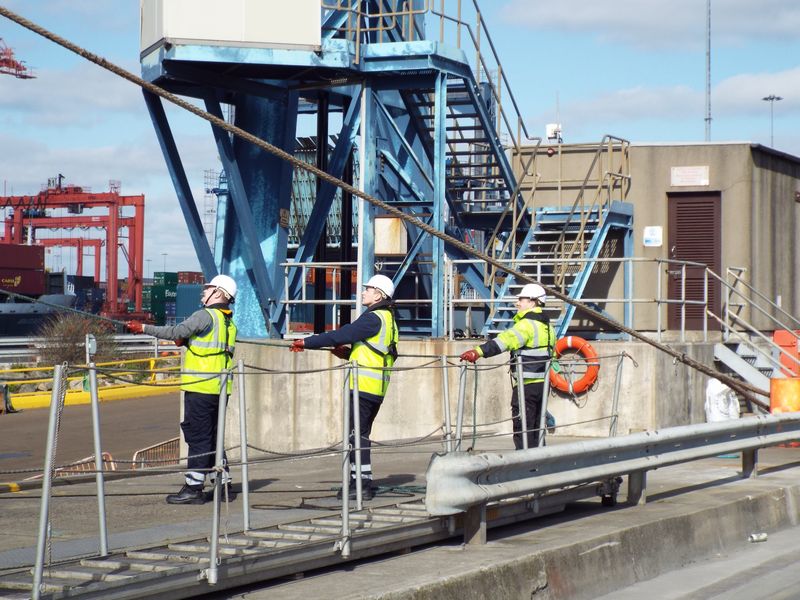 At North Quay Associates we have 4 man crews available on request 24/7 for cargo and ferry vessel mooring. The service is available to all Dublin docks and ports including the main Dublin Docks and Dun Laoghaire.
All our crews ivers are fully trained through the NQA Inhouse Training and Certification Programme in compliance with current EU Directives and the Health & Safety Work Act 2005 (see HSA.ie for further details).
For mooring requests please contact us at +353 (0)1 855 8610. Under normal operations a 24 hour notice period is required.
Where possible we also operate a 4 hour notice for emergency callouts.